As we approach our 10th Birthday next year, CAN-FIND has truly established itself as one of the main online portals for Can-makers. As you can see from our below analytics, CAN-FIND has a truly global audience with active users in 165 Countries, with the USA our largest user base with over 9,500 active users at the time of writing, followed by the UK and China.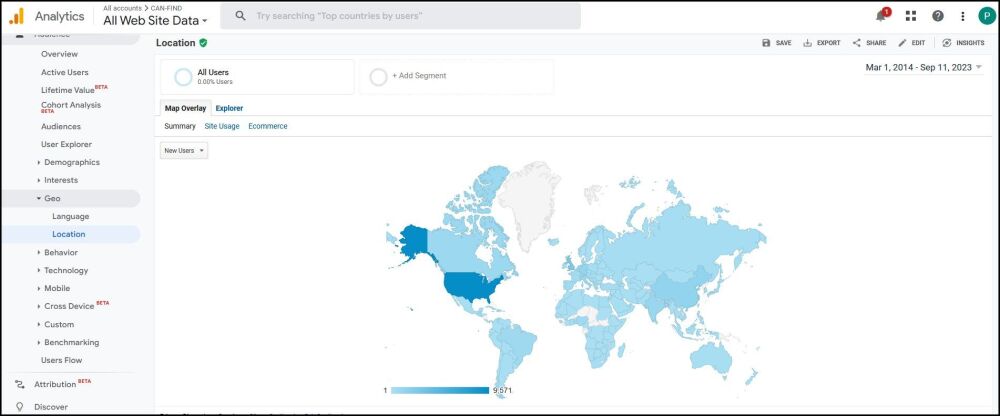 We put our popularity down to our simplicity and genuine desire to bring convenience to our can-making users, great value for the suppliers that serve the industry and to continually look for new initiatives to support the can-making sector.
Our Buyers Guide has been built by a can-maker and with over 130 product categories it's the most comprehensive anywhere, not to mention always up to date and very easy to use.
Our CAN-FIND People service is also now fast becoming the low cost recruitment partner for the sector, where anyone experienced in can-making can find a new job or a new challenge.
Plus our entire website is available in over 100 languages because we build Google translate into every single page.